Plumbers Insurance in Bergen County, NJ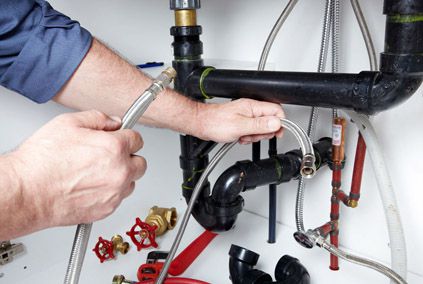 Are you looking for plumbers insurance in Bergen County, NJ? Insuranze Associates is a full service independent agency that specializes in connecting our clients with quality plumbers insurance in Bergen County, NJ.
At Insuranze Associates, we understand that the plumbing business carries several unique risks. Between people, equipment and vehicles, there are many important aspects of your business that need to be protected should anything go wrong. Because of the diverse needs of plumbers, we can help connect you with a variety of general liability, property and commercial auto insurance options so that if something goes wrong, your business and your employees will have protection.
We specialize in Insurance for Plumbers including: General Liability Insurance for Plumbers, Property Insurance for Plumbers, Workers Compensation Insurance for Plumbers, Professional Liability Insurance for Plumbers, Commercial Auto Insurance for Plumbers, Business Umbrella Insurance for Plumbers, Bond Insurance for Plumbers, and more...
Since Insuranze Associates is an independent insurance agency, we have the flexibility to offer a wider array of policies than other agencies. The policy will be tailored to your business needs. You don't have to pay to cover protections that you don't need while maximizing coverage.
Insuranze Associates has more than 30 years of combined experience providing our clients with plumbers insurance in Bergen County, NJ. We have helped countless plumbers' businesses protect their assets and profit margins with reliable and affordable business insurance coverage. Our clients trust us to give them quality insurance options at reasonable prices. We hope you give us the opportunity to show you the difference working with an independent insurance agency can make.
To get a free quote for one of our options for plumbers insurance in Bergen County, NJ, call Insuranze Associates at (201)288-0147.
Insuranze Associates – your trusted insurance agency for plumbers insurance in Bergen County, NJ.